17/11/14
Road Trip: Small-But-Mighty Contemporary Art Museums
Don't go big and don't go home. Travel to these art venues instead.

November 17, 2014,
Cincinnati Magazine
Alyssa Konermann
Cleveland: Transformer Station Cincinnati's not the only Ohio city on a renovation spree—that list includes the actual Ohio City, a neighborhood on Cleveland's west side. Look no further than the Transformer Station, a 1924 streetcar power substation turned contemporary art hub. The original 22-foot ceilings, masonry, and ironwork were augmented with a modern—yet impressively complementary—addition. The station now houses art, as well as concerts and lectures, and it's keeping the folks at the Cleveland Museum of Art fresh: CMA runs the station six months of each year as a laboratory and gallery space for new, significant contemporary art.
Through January 17, expect a sociopolitical commentary punch from Julia Wachtel's cartoon and news-photography mash-up paintings, and a poetic set of sculptures from Anicka Yi entitled Death. It's the third in her trilogy—after Denial (shown in Berlin) and Divorce (shown in New York)—looking at the "forensics of loss and longing." Heads up: Chrome-painted dumbbells and fried flowers are involved.
The Transformer Station in Cleveland's Ohio City neighborhood
PHOTO COURTESY THE TRANSFORMER STATION.
Read More...
10/11/14
Mousse Magazine
Julia Wachtel
Rising to prominence in the early 1980s, Julia Wachtel focuses her artistic practice on the visual language of mass culture.
This first institutional solo exhibition in 20 years, features the works for which she became known as well as recent paintings. Influenced by her Pictures Generation counterparts and the 1960s protagonists of Pop Art, Wachtel appropriates popular imagery to critique an increasingly media-saturated society.
Read more here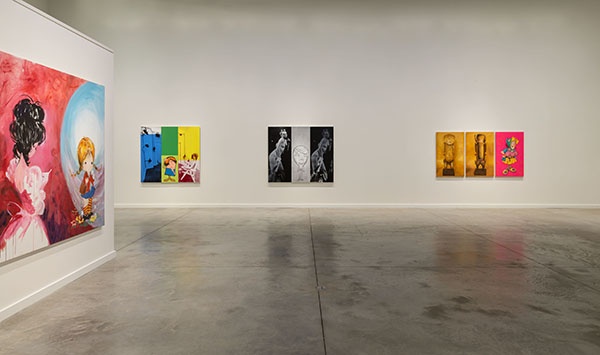 Julia Wachtel installation view at Transformer Station, Cleveland, 2014
Courtesy: Cleveland Museum of Art, Cleveland. Photo: David Brinchford.
© Julia Wachtel
Anika Yi "Death"

Anicka Yi creates art that poetically speaks to the experience of everyday life and the things that govern it—whether they are major corporations like Monsanto or emotions such as those tied to loss. While her art often takes the form of sculpture, it hardly behaves as such, decomposing before our very eyes or wafting away in the form of a handmade perfume. Running throughout Yi's work is a deep interest in all of the senses a human body can experience—and thus one can often smell a work by Yi before seeing it in the gallery. Engaging with viewers on an intellectual, emotional, and even sensual level, her work is simultaneously alluring and curious.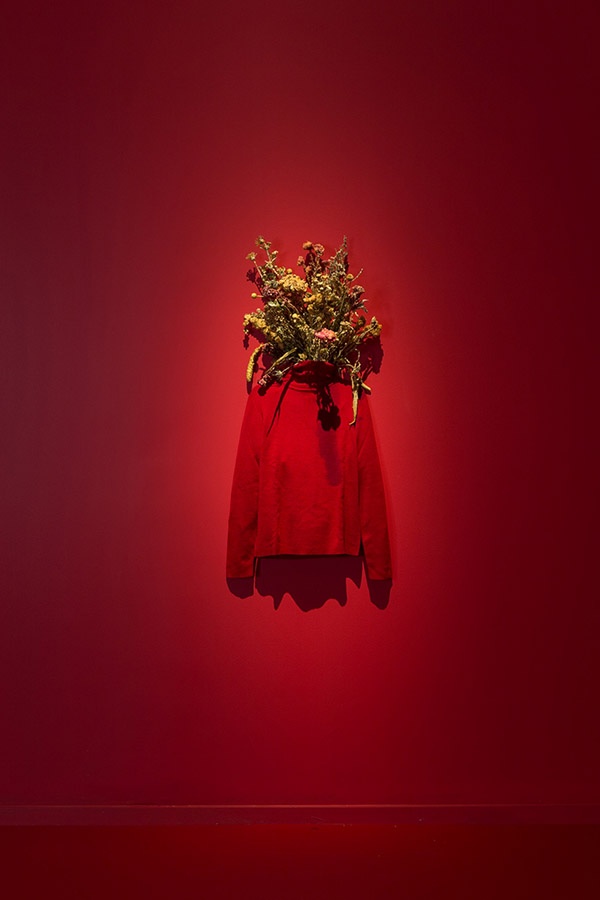 Above:
Sister
, 2011
Courtesy: Cleveland Museum of Art, Cleveland. Photos: David Brichford.
© Anicka Yi
Read More...