Small Hall Concert Series Returns
26/04/18
Transformer Station Presents: Some Kind of Grain


Presented by Transformer Station, the Small Hall Concert series is back with Some Kind of Grain, featuring ambient, electronic and sampled music with DELOFI, Forest Management and RA Washington. The Small Hall Concerts are a series of intimate performances hosted in conjunction with Transformer Station's exhibition "Jess T. Dugan and Richard Renaldi."
Select Thursdays from 5 - 8 pm.
These concerts are ticketed - RSVP required.
$5 - space is limited


May 3, 5:00 pm: DELOFI
DELOFI, AKA Chris Horne, creates tape-driven compositions. This Cleveland-based producer and experimental beatmaker creates instrumentals that are serene, chilled and enhanced by the pops and snaps of analog grain. He uses samplings of spoken
word and field recordings layered over intense, looping sounds to provoke an emotional response. Alternately spiritual, exploratory and profound, he consistently releases fascinating experimental music.

In 2012, Horne and Uplift/General Dirt started DIRTY TAPES NYC. This growing collective has been curating and documenting artists and live showcases via analog cassette tapes, VHS video, zines, and other raw media.

http://dirtytapes.tumblr.co/
May 31, 5:00 pm: Forest Management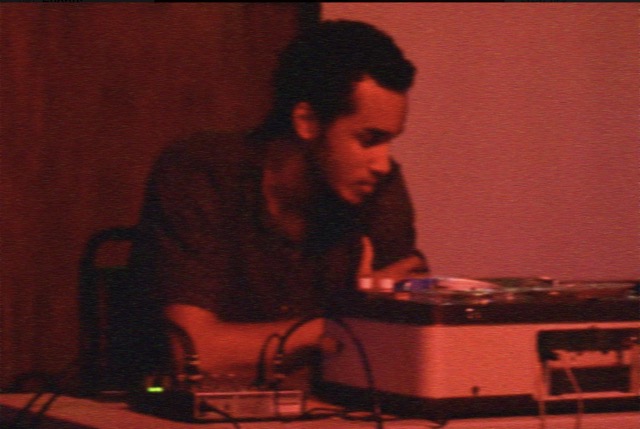 Forest Management is the solo project of John Daniel, an American musician originally from Cleveland, Ohio. He currently lives and works in Chicago. Daniel produces fine ambient/noise/drone music which has been described as powerful, haunting and poignant. He has released over 40 works in the last 7 years. His latest work, Biqui, was released in March on No Rent Records. He describes the project as a new experiment conceived in the Pacific Northwest and completed in Chicago dedicated to Le Chat Noir.

More information can be found on
http://forestmanagement.us/
June 14, 5:00 pm: Peeling Face: The Many Masks of RA Washington

RA Washington is an accomplished Cleveland writer, poet, organizer and musician and is currently the producer of the Afrofuturist quartet, Mourning [A] BLKstar. He is the mind behind the label Cleveland Tapes Electro Collective, which acts as an incubator for futurist art, media and music. His alter egos include a dirty uncle who used to be a Black Panther and a Hip Hop art historian who is part bard, part electrician and part collage artist. His sound is a challenging, thought-provoking, soaring mix of drum beats, strong melodies, and historic sonic samples.


http://www.facebook.com/mablkstar