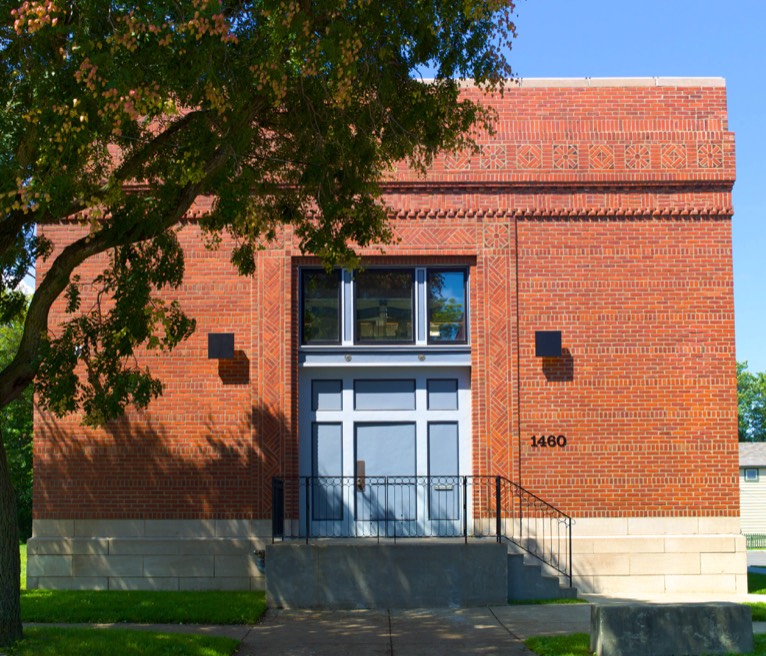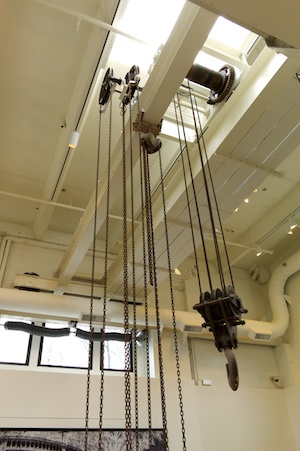 The Transformer Station, built in 1924, is one of sixteen substations built by Cleveland's one-time private transit provider, the Cleveland Railway Company. The substation converted power for the Detroit Avenue Streetcar Line, which carried 19 million riders annually at its peak. The building was used as a transformer station until 1949, when the City of Cleveland offered it for auction. From the early 1980s until 2010, it housed an art foundry. The building is a brick structure with solid, classical proportions, enhanced with intricate brick detailing.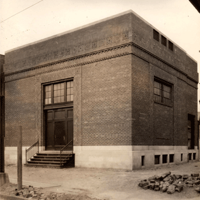 Photo: Shaker Historical Society
The main hall has soaring, twenty-two foot ceilings and houses a massive horizontal crane, built by Cleveland's Armington Crane Company, which is rated to lift fifteen tons. With the exception of modern environmental controls, the original space has been maintained without major modifications and the original masonry and ironwork has been completely restored

The Bidwell Foundation has acquired adjacent lots to the north and south of the original building to provide parking and green space to the property.